How Do I Pick The Right Theme For My WordPress Website?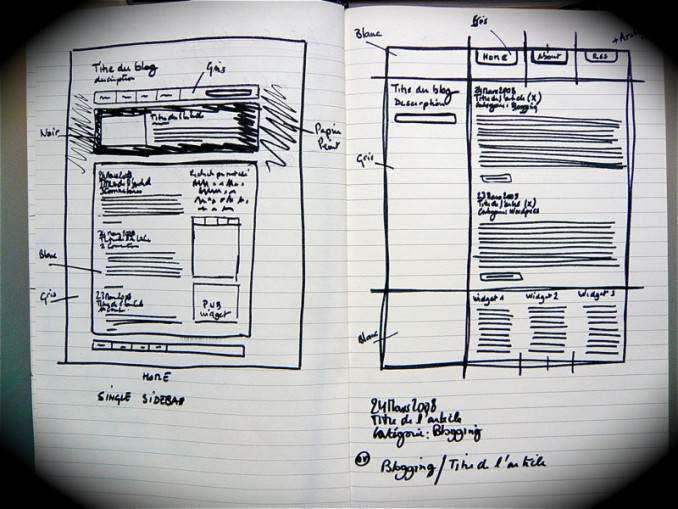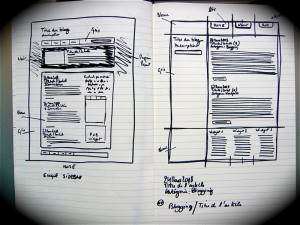 After getting a web host and installing WordPress, you'll need a great design for your site.
You can hire someone to create one for you…
But if you're going the do-it-yourself route, you have oodles of options.
There are thousands of themes out there so before going window shopping, it's important to identify what you should look for…
Unless you enjoy wasting lots of time browsing.
Identify Your Needs
It's important to do planning before you even start creating your website, and some of that will help you when choosing a theme.
Here's what to keep in mind when looking at a theme's design and features:
Design
Determine what you like on other sites. Knowing the sort of look and feel you're going for can be a great start. Make a document with sites you like for reference and make a few notes on what it is about them that you like.
Look at colors and color options. When shopping around, you'll notice themes with many different styles and colors. Quite often a theme will have options to change the color scheme, so if you don't like the demo colors, check to see if there are options to easily change theme.
Find a layout and structure that works that for you. You might find you want the navigation menu to be in a certain place, or the size of the pages and blog posts to be a particular way.
Look for simplicity. If really want to customize a lot of items, there are some theme frameworks that can do that, but when looking for a ready-to-go theme, look for simplicity. You don't really need a complex layout, color scheme, or feature set. Whatever fits your preferences and looks good will work great.
Features
Find a theme that is industry specific. Many theme sellers categorize their themes as business, blogs, personal, magazine, and more. Some are even more specific, listing themes for artists, musicians, law firms, real estate, etc. If you find one of those, use it! It's more likely to be suited for your needs… and easier than adding features to another theme.
Get one with good browser compatibility. Not all browsers read web pages the same way, so it's important that designs are built with this in mind… that way your audience has a similar experience no matter how they're viewing you site. Most premium themes from reputable theme companies are pretty good about this.
Make sure it's built well. Quality coding makes your site run faster, last longer, have better SEO, and is much less likely to have any problems. Naturally, if you don't know anything about code, you can't really check. But a good way to know is by looking at reviews online, if available. Also this is one reason why it's better to buy a theme from a reputable company with support available.
Finally: flexibility. This isn't essential. I think you should keep it simple, but if you have more specific wants and needs, it can be helpful to have a theme that has extra customization available.
Where To Go To Find A Theme
There are thousands of themes out there to fit nearly everyone's needs…
You can find free ones over at the Theme Directory on WordPress.org. These have strict coding guidelines to be accepted, so they're well built. But you might not be able to get any support or updates on them. If your needs are pretty basic and you find one you like, go for it.
Your other option is to pay for a premium theme. I highly recommend going this route… you'll get plenty of features, support if you need it, and the available quality design and coding is much higher.
Also, it's not that expensive. You could spend thousands of dollars getting a custom design for your website, or you can pay $30-100 on a quality theme!
Here are a couple of my favorite places to find premium themes:
The great part about themes in WordPress, is that they're completely separate from your content. You can easily change out the theme for another while your content stays intact. Sometimes minor reformatting is needed, but it makes a redesign much easier than a plain HTML website.
Once you've got your theme, log in to your WordPress site, go to Appearance > Themes > Add New, then click on Upload. Drag and drop the .zip file on there and activate the theme! Tada! Instant web design.
Do you have any other questions about WordPress themes? Leave a question below in the comments and I'll answer!