What A Hockey Game Can Teach You About Marketing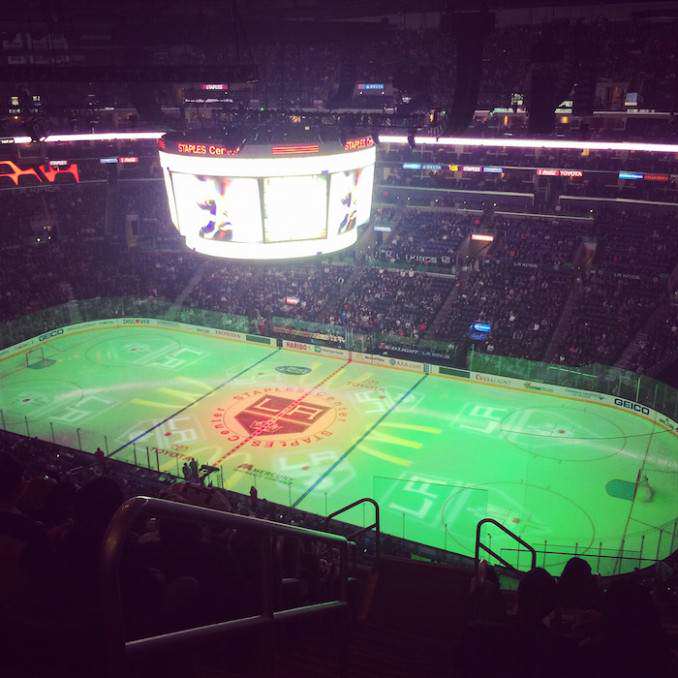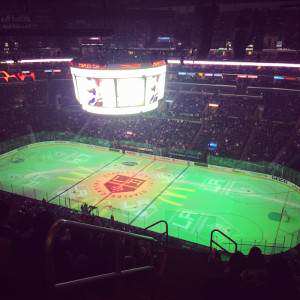 I went to my first major league professional sporting event! I saw the LA Kings play at the Staples Center in Los Angeles.
What does have sports have to do with anything? Isn't this blog about web marketing?
Well yes, but business lessons can show up in unexpected places…
Anything can be your teacher if you open your mind.
I was reminded of a lot of marketing lessons while there, presented in a new way. So I figured I'd share a couple with you.
Here are 5 marketing lessons learned from the hockey game:
1. Own the arena and you always win
When it comes to stadium management, it ultimately doesn't matter which team wins. There are thousands of people who already paid for seats, food, parking, and merchandise.
Think about your business. Are you a player in someone else's stadium, or are you the owner?
If you're constantly posting all your marketing on Facebook and no where else, you're a player in someone else's stadium. If Facebook changes the rules or deletes your page… you lose.
Build your own arena. Whether it's a website on a host you control, or physical events. Be in control of your business environment.
2. Everything is an opportunity to be seen
Every little event during the game (break time, pre-show, post-show, penalties, replays, etc) was sponsored by someone. That gives visibility for them, ad dollars for arena owner.
If you run events, have blank wall space, or blank spaces on your website… think of all the opportunities you have to get sponsorship.
Also look for opportunities to be a sponsor. Be involved where your target audience is. Sponsor a local kids sports team, or a chamber of commerce event.
3. One Audience, Many Needs
How many ways are you serving your audience?
If you only offer one type of product or service, you may be missing out on more opportunities.
Think about what would happen if a stadium gave access to watch the game and that's it…. the only thing they sold was tickets.
They'd be missing out! The fans have many needs:
Food, drinks, merchandise, parking, season tickets, seat upgrades, buying extra tickets for friends.
What else does your audience need?
4. Give incentive for getting contact info
As soon as I walked in and my ticket was scanned, some very friendly attendants were handing out tickets pointing fans to a kiosk to enter a raffle.
At the kiosk, you could register the raffle ticket, and also add your name, email, phone number, age group.
Naturally people want to win, but the real winner here is the company. They're collecting information to be able to send target marketing messages to their fans in the future, as well as get valuable info about where their fans are from and how old they are.
Are you asking for your audience's info? At the very least, make sure you're working to get an email address from your website visitors. Building your list is one of the most important marketing activities you can do.
5. Make Your Audience Feel Special
Seeing a game live — as opposed to on TV — and hearing the roar of the stadium crowd is awesome, but that's not the only benefit.
They gave out free T-shirts to some people. Many audience members were featured on the Jumbotron. Lots of people got free branded lanyards (this also had a sponsor on it — another sponsorship opportunity). During breaks, some fans were interviewed or played a trivia game and given prizes.
All this made the crowd feel like they were part of the event, not just spectators.
None of this was particularly difficult or relatively expensive for the event to do, but made a huge impact on lots of people.
All the kids that were featured on the big screen during the game are now fans for life.
What simple things can you do to increase the impact of your business? How can you make people feel extra special? Figure this out and you'll get customers for life.
One of the best ways to get marketing ideas is look to other industries and see what they're doing. I love looking to sports because they're so popular and profitable.
Do you have any other lessons you've learned from sports or other industries that you can adapt for your own business? Leave a comment and share!