How To Create Awesome Images With No Skill and No Photoshop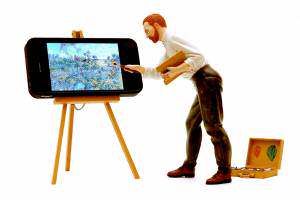 Since when does photo editing need to be hard?
Complex programs like Photoshop came around so that many advanced editing techniques could be possible. But most people don't need highly edited photos.
If you're creating images for social media or your website you probably only need a few of the following:
add filters
adjust colors
add text
place shapes on a background
rotate
crop
resize
remove red-eye
create a collage
add a border
There's no reason you need to spend an arm and a leg to only use 5% of Photoshop's capabilities.
Leave Photoshop to the pros to do complex design and retouching.
Creating a simple graphic should be easy. And how about free?
How I Create 99% Of My Images
There's one online app I use to create the vast majority of my images for websites and social media.
It's free to use and you get all of the above capabilities and much, much more… (though you get many more features upgrading to the premium version)
It's called PicMonkey.
And you'll be able to create photo collages, photos with text, and much more in no time.
I'd recommend spending 20 minutes playing around, and then when you actually need to create something you'll know exactly what to do!
Don't Get Rid Of Your Graphic Designer Just Yet
Keep your graphic designer for your complex needs. But if there's something really simple, you can do it yourself or have someone else without advanced graphical still do it.
That way a designer with advanced skill won't get bored with projects that aren't as creative or fun for them.
You'll also now be able to add many more images to your social streams and website, which will delight your audience with visually engaging content!
Give it a try, and let me know what you think.
What types of images do you plan to create? Leave a comment below!
Photo: "iVincent" by JD Hancock